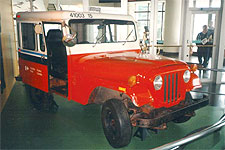 Postal Jeeps were also used in Canada, but many of them were replaced with newer trucks in the 1970's. The example is a used postal jeep on the east coast of Canada into the 1980's, and is now on display at the Canadian Postal Museum in Ottawa.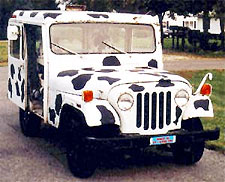 Moo Moo.  This postal jeep was either hit hard by a flock of birds, or this postal jeep owner really likes cows!
Postal Jeep - link to us.
Just copy and paste this code on your web site.  Thanks!